GenCore Laboratory
for Covid-19 testing at the Universidad de los Andes
The University of the Andes offers its infrastructure and human talent at the service of the community with the diagnostic laboratory for Covid-19 tests. This space has been shown in numbers and data within the Covida project, led by the University. Still, the story behind its implementation and its impact on the community in other social and philanthropic aspects has not been told. We designed a strategy that makes visible the professionals who work in the laboratory and their stories, as well as the relevance of science careers and the University's contribution to the country in times of emergency.
Process:
For six months, we worked together with the Vice-President office of Research and Creation to define the most important messages, interviewed professionals to learn about their experience in building the laboratory, and visited it to record audiovisual material. Based on this, we produced a digital storytelling around the laboratory that shows the people who participate in it.
Media:
Video
Augmented reality
360º Content
Illustrations
Animation
Web
Audio
Products:
Video: Script, illustration, animation, voiceover, editing, and montage of a video telling the lab process, from conception to consolidation during 2020 and 2021. Presentation of the team and impact on the University and the community in general.
Augmented reality application: presents a 3D abstraction of the physical space, contrasts it with the representation of some members of the laboratory, and activates audios about their experience. Rather than a literal recreation of the areas, it evokes sensations and ambiance.
360º Content: Webspace composition with illustrations of the essential elements in the laboratory, the sensations, and emotions experienced by the team. The audience can access through it the video, the augmented reality application, and hyperlinks of interest.
Stakeholders and links: Universidad de Los Andes Vice Presidency Office for Research and Creation with Silvia Restrepo, Vice President and Marcela Guevara, GenCore Lab Coordinator: https://investigacioncreacion.uniandes.edu.co/es/la-vicerrectora
Tags: GenCore, Covid-19, Philanthropy, Diagnostic Lab, Sciences, Digital Storytelling, Dissemination.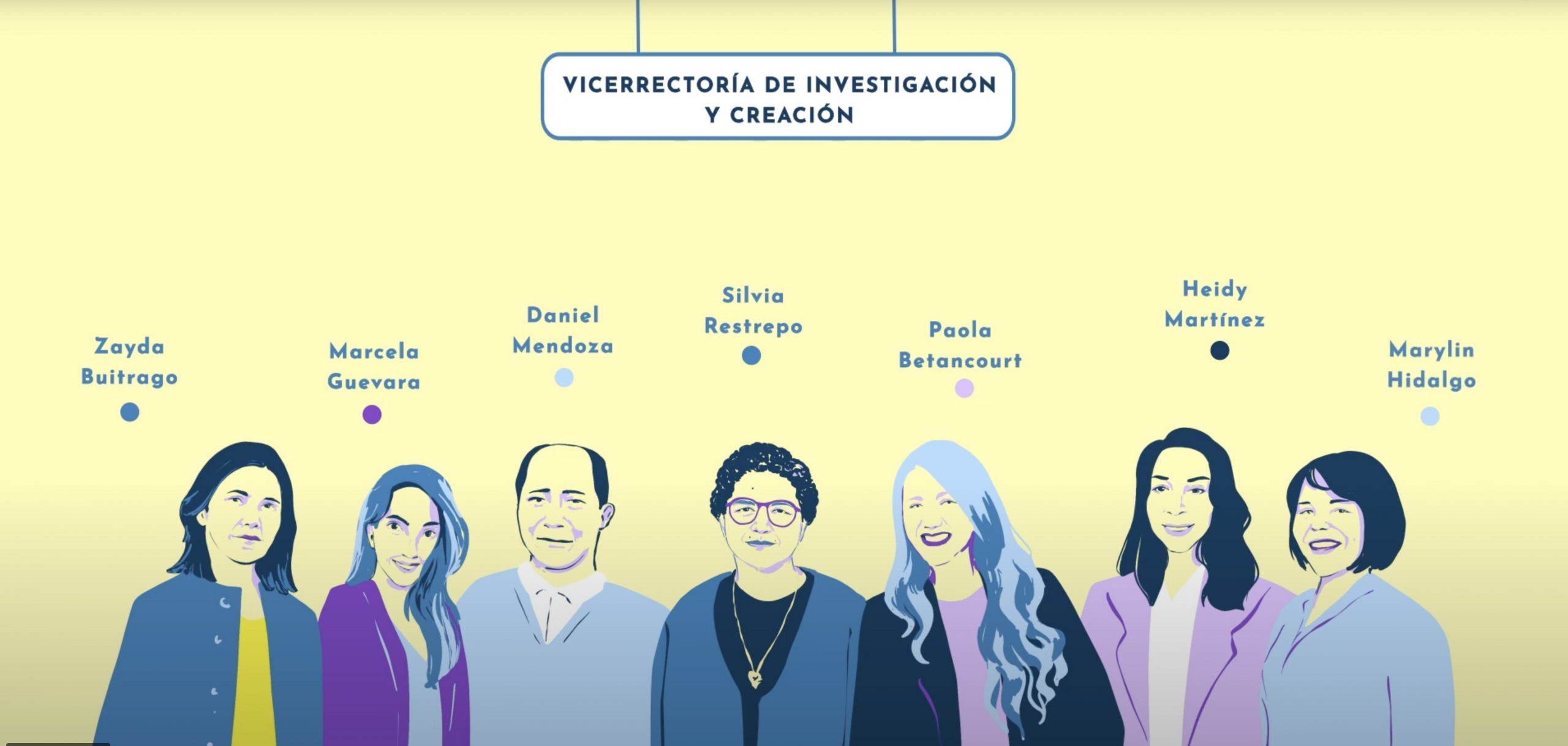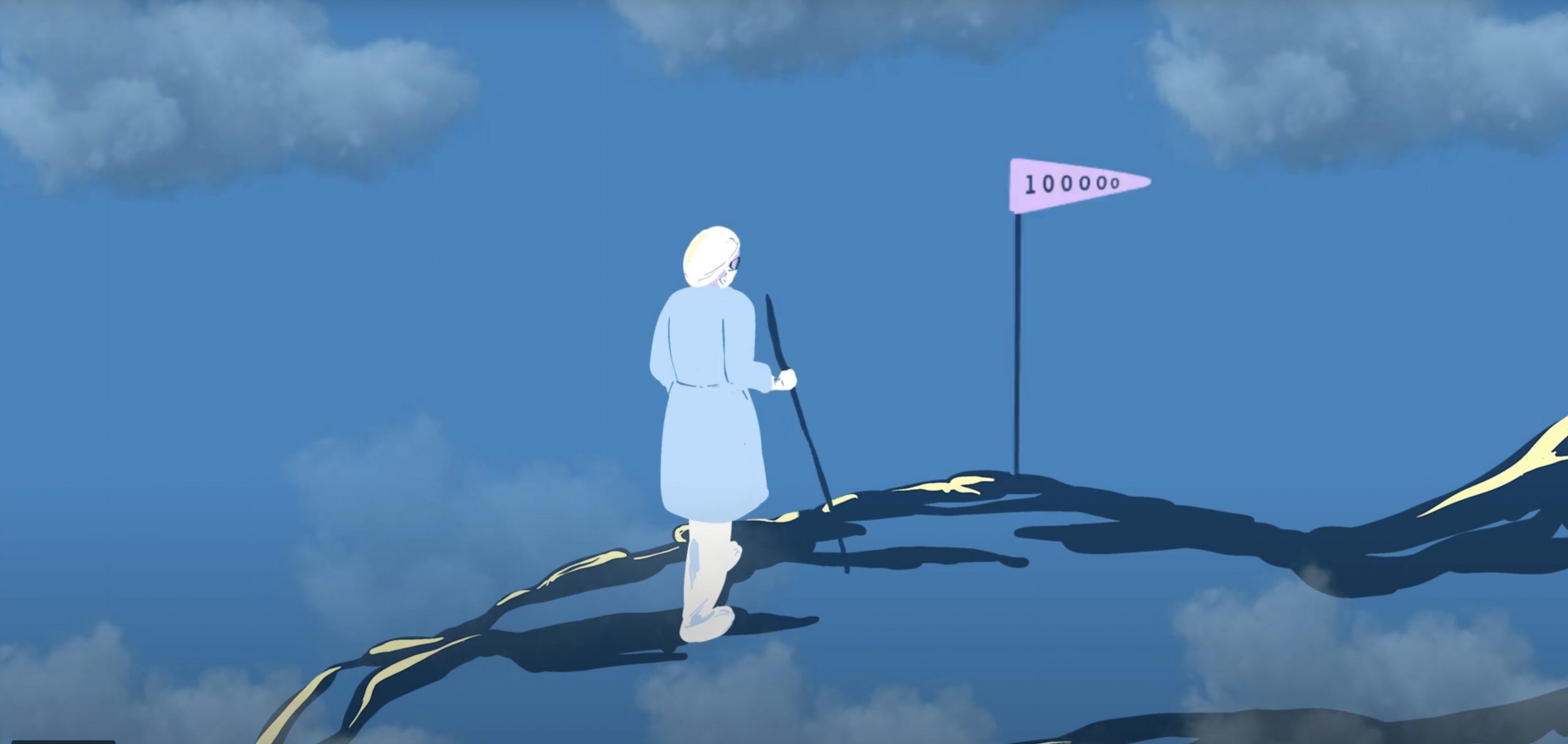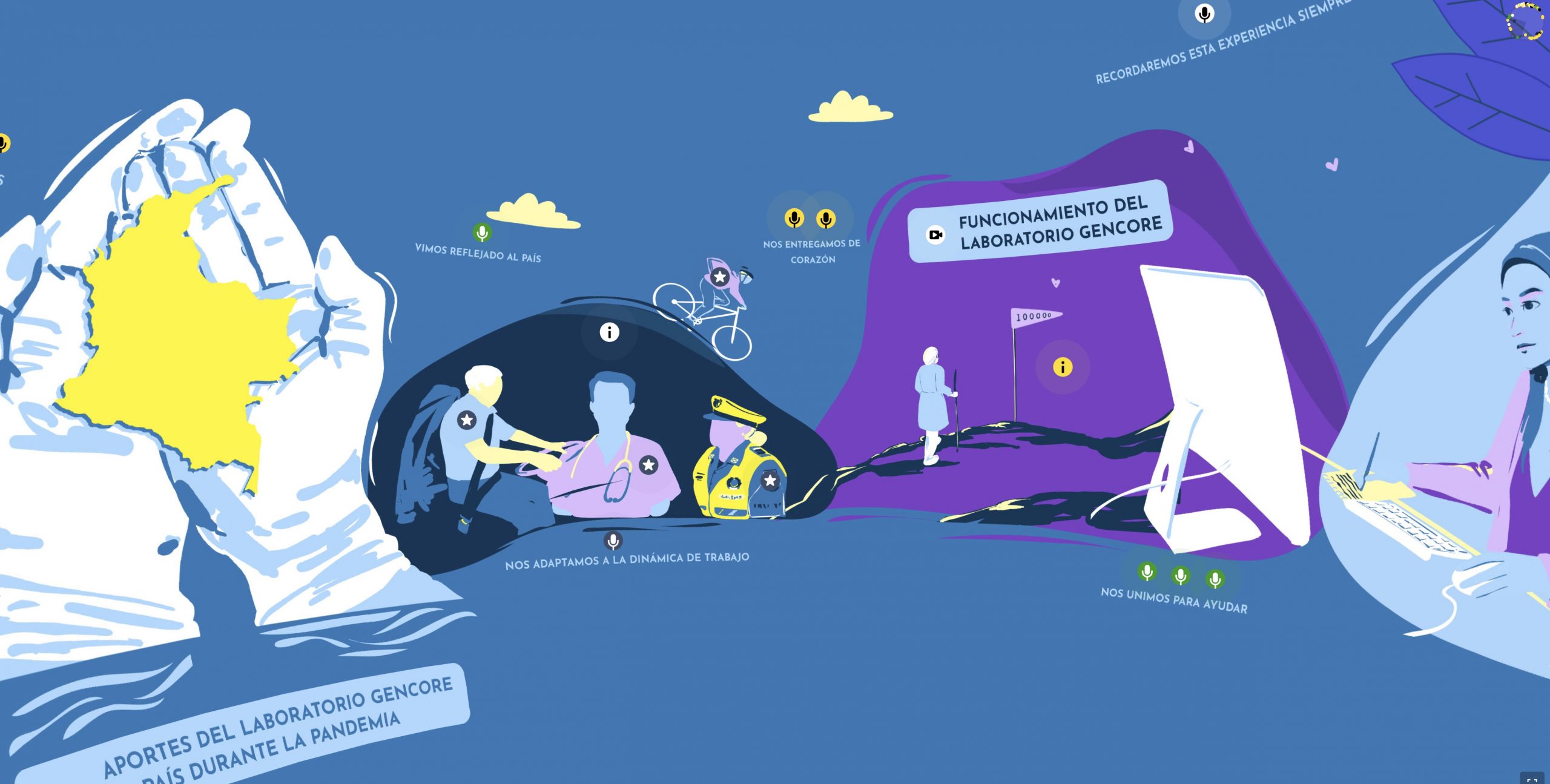 Prev project
Next project